TIMmunity GmbH
Erftstr. 15
38120 Braunschweig
Germany
Contact us
e-mail support:
info@timmunity.com


Telephone:
Monday to Friday from 08:00 to 18:00 (German Time)
+49 511 51537777

Regularity Enquiries & Support

Phone Germany:
+49 511 51537777

Fax Germany:
+49 531 18051054

Email :
tkuv@aikQ.de


Register court: Local court Braunschweig
Registration number: 208156
Managing Director: Steffens Tim Sebastian, Steffens Elke Steffi
Sales Tax Identification Number According to § 27 a Umsatzsteuergesetz: DE327709293

Tax ID: 14/201/04214
EU Commission platform for online dispute resolution: https://ec.europa.eu/odr
We are not obliged to participate in a dispute resolution procedure before a consumer arbitration board, but we are prepared to do so.


"LEGALLY SUPERVISED BY IT-RECHT KANZLEI".
for Logo:


D-U-N-S® Number: 34-305-1271
LEI code: 9845000761D9984BF959
License Federal Network Agency Germany Registration Number : 19/217
http://www.bundesnetzagentur.de List of registered companies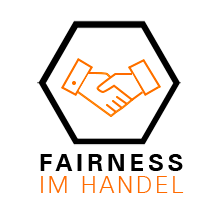 Member of the "Fairness in Trade" initiative.
More information: https://www.fairness-im-handel.de

Operator of the SaaS portals:
aikQ, maili.de, inbox.de, overmail
transfer-immunity, move-immunity, ned.link, QRCode.org, newsletter.biz
device immunity, office immunity, backup immunity
Server location:
Hetzner Online GmbH
Industriestr. 25
91710 Gunzenhausen
Germany
Operator:
timmunity.at
timmunity.biz
timmunity.ch
timmunity.com
timmunity.de
timmunity.email
timmunity.eu
timmunity.info
timmunity.net
timmunity.org
timmunity.software
SSL :
Online dispute resolution according to Art. 14 para. 1 ODR-VO:
The European Commission provides a platform for Online Dispute Resolution (OS). The platform can be found at
https://webgate.ec.europa.eu/odr/main/index.cfm?event=main.home.show&lng=DE
Disclaimer
Liability for contents
As a service provider, we are responsible for our own content on these pages in accordance with general legislation pursuant to Section 7 (1) of the German Telemedia Act (TMG). However, according to §§ 8 to 10 TMG, we are not obliged as a service provider to monitor transmitted or stored third-party information or to investigate circumstances that indicate illegal activity. Obligations to remove or block the use of information in accordance with general laws remain unaffected by this. However, liability in this respect is only possible from the point in time at which a concrete infringement of the law becomes known. If we become aware of corresponding infringements, we will remove this content immediately.
Liability for links

Our offer contains links to external websites of third parties, on whose contents we have no influence. Therefore, we cannot assume any liability for these external contents. The respective provider or operator of the pages is always responsible for the content of the linked pages. The linked pages were checked for possible legal violations at the time of linking. Illegal contents were not recognizable at the time of linking. However, permanent monitoring of the content of the linked pages is not reasonable without concrete indications of a legal violation. If we become aware of any infringements of the law, we will remove such links immediately.
Copyright

The content and works created by the site operators on these pages are subject to German copyright law. Duplication, processing, distribution and any kind of exploitation outside the limits of copyright law require the written consent of the respective author or creator. Downloads and copies of this site are only permitted for private, non-commercial use. Insofar as the content on this site was not created by the operator, the copyrights of third parties are respected. In particular, third-party content is marked as such. Should you nevertheless become aware of a copyright infringement, please inform us accordingly. If we become aware of any infringements, we will remove such content immediately.
TIMmunity GmbH uses the following registered trademarks at the European Union Intellectual Property Office
File reference 018605338 cyber immunity insurance
File reference 018311213 overmail
File reference 018305793 NED.link
File reference 018286573 move immunity
File number 018286572 transfer immunity
File reference 018242833 wolfenline
File reference 018196784 immunity box
File number 018196327 office immunity
File number 018104823 device immunity
File reference 018104800 TIMmunity
File018080482 number Email Immunity
File016487936 number aikQ


represented in trade mark and patent matters by:
GRAMM, LINS & PARTNERFrankfurter
Straße 3c38122
Braunschweig, Germany
https://www.grammlins.de/